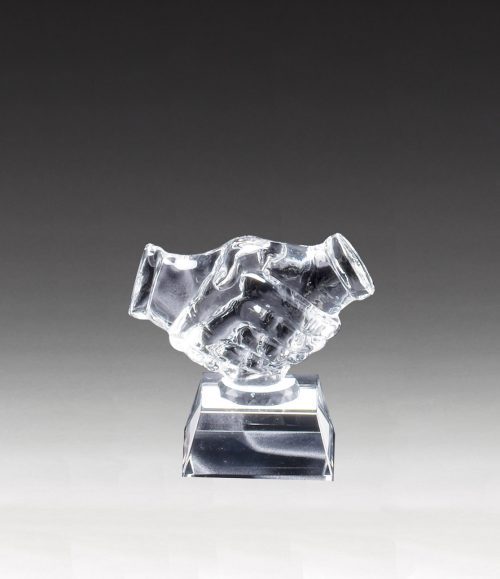 Crystal Shaking hands Award
Use this elegant "Shaking Hands Award" to display teamwork. Given as a gift, or as an award, this is the award for you!
Sitting on a clear glass base, you can put the message you desire in laser engraving on a black metal plate on the base.
MAD1215TCR– 4″ Height x 4 1/2″ Width
Quantity discounts available:
| Item Number | Sizes | Qty 1-10 | 11-50 | 51-100 | 101-250 | 251+ |
| --- | --- | --- | --- | --- | --- | --- |
| MAD1215TCR | 4.2 | $32.55 | $29.30 | $27.67 | $27.02 | $26.04 |
From: $26.04