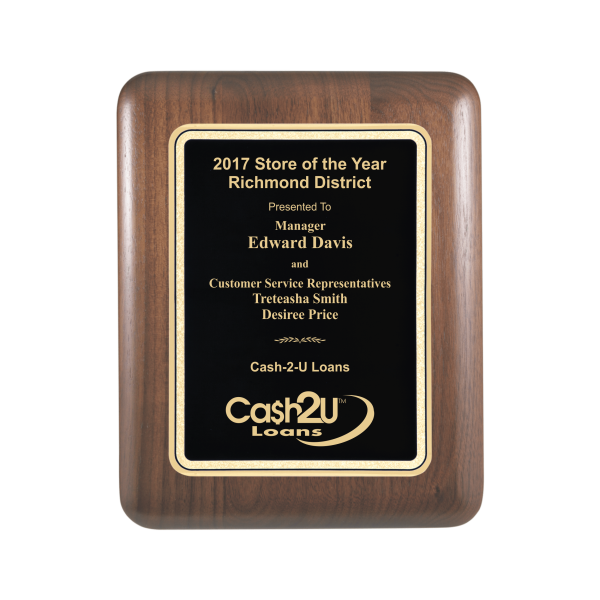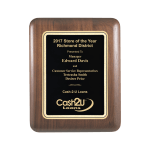 7″ x 9″ Black Plate Walnut Plaque w/ Elliptical Edge
Quantity discounts available

Related Products
17 1/4″ Premier Art Glass Round Plate Plaque

This 17 1/4″ Round Art Glass Plate Plaque with Metal Base would be a great gift or award for your next event! You can engrave your company logo, and a special message in the box to the side of the glass. It comes in only one (1) size and one (1) design.

17-1/4″ Overall size (Glass size is 15″ diameter)

From:

$

92.00

SKU: MA0028.