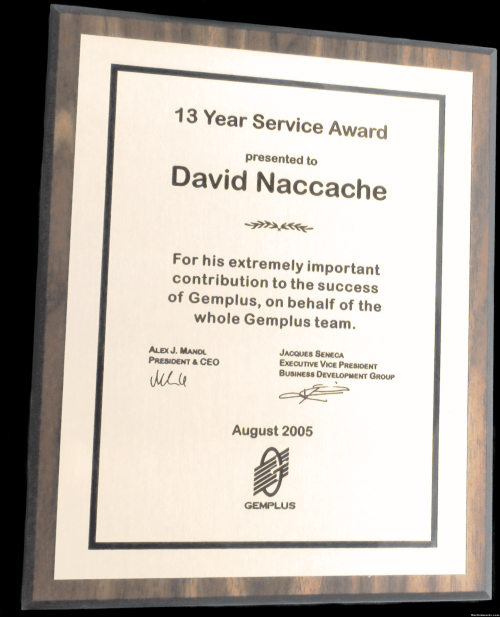 Walnut Finish Plaque w/Black Edge
Choose this high quality award for your next ceremony or banquet!
Walnut Finish Plaque with your choice of Metal. Perfect for a lengthy message. Black ink permeated into the metal. Adding your own heartfelt words are sure to inspire him/her to work even harder after receiving this award!
Add your logo to your award for more personalization.
Plaque Size: 5″ x 7″ – Plate Size: 4″ x 6″
Plaque Size: 8″ x 10″ – Plate Size: 7″ x 9″
Plaque Size: 9″ x 12″ – Plate Size: 8″ x 11″
Quantity discounts available
| Item Number | Sizes | Qty 1-10 | 11-50 | 51-100 | 101-250 | 251+ |
| --- | --- | --- | --- | --- | --- | --- |
| MA835 | 5.x.7 | $24.00 | $21.60 | $20.40 | $19.92 | $19.20 |
| MA836 | 8.x.10.3 | $32.00 | $28.80 | $27.20 | $26.56 | $25.60 |
| MA837 | 9.x.12.2 | $37.00 | $33.30 | $31.45 | $30.71 | $29.60 |