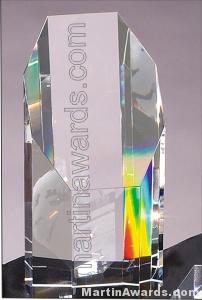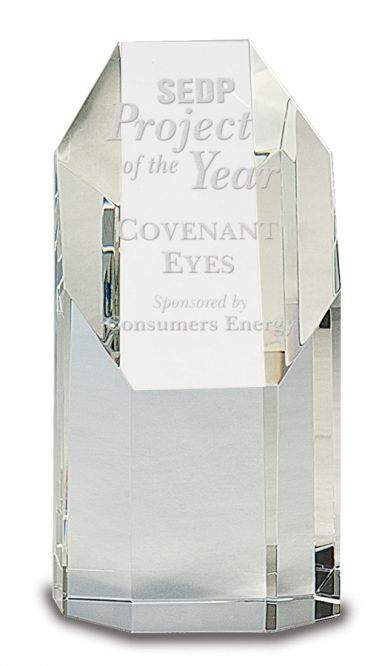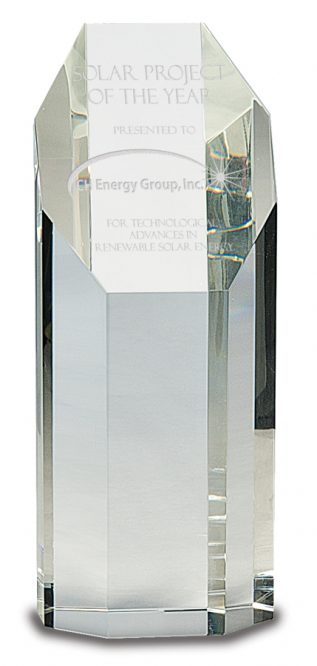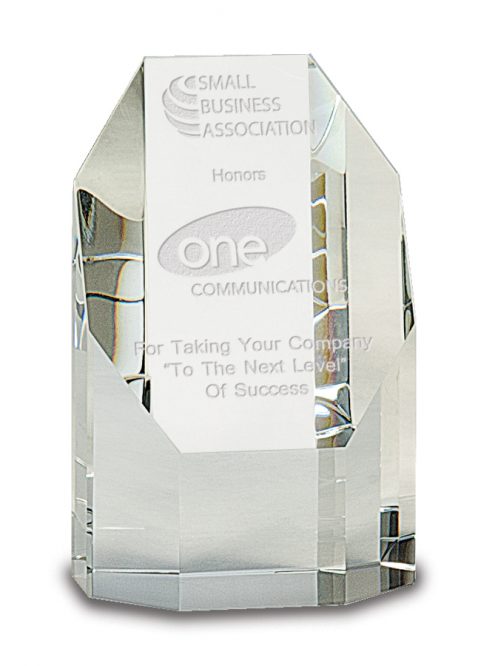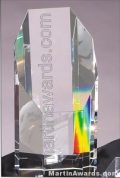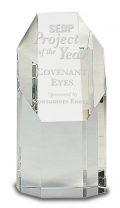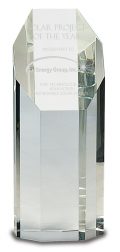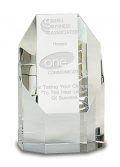 Genuine Prism Optical Obelisk Tower Crystal with octagonal face
This beautiful prism optical crystal Obelisk award  has a large octagonal face for plenty engraving.  This award has a thick free-standing feature and gorgeous reflecting colors that accentuate your message.
This piece comes in 3 sizes:  5″, 6-1/2″, 8-1/2″
ALL Optical Crystal Packed In Deluxe Velour Lined Presentation Box.
NOTE: THIS IS REAL Glass Awards, NOT ACRYLIC
Quantity discounts available:
| Item Number | Sizes | Qty 1-10 | 11-50 | 51-100 | 101-250 | 251+ |
| --- | --- | --- | --- | --- | --- | --- |
| MA0160 | 5 | $46.50 | $41.85 | $39.53 | $38.60 | $37.20 |
| MA0161 | 6.5 | $57.00 | $51.30 | $48.45 | $47.31 | $45.60 |
| MA0162 | 8.5 | $66.00 | $59.40 | $56.10 | $54.78 | $52.80 |
From: $37.20