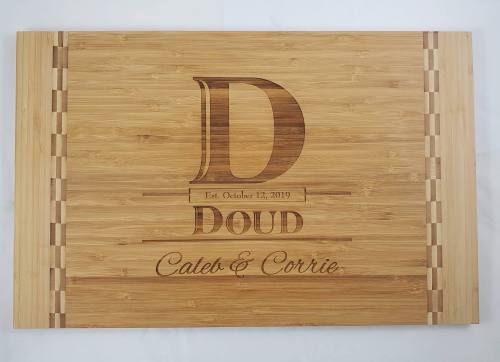 Dimensions:
12″ x 8 1/4″ x 1/2″
15″ x 10 1/4″ x 1/2″
Custom Bamboo Cutting Board with Butcher Block Inlay
Cutting boards can be used for intended use or can be displayed.
Intended use should be on the un-engraved side.
Clean with soap and water after each use.
Material: Bamboo with Butcher Block Inlay
Please note, the product color may vary slightly due to lighting conditions and/or wood grains.
All products are custom made to order.