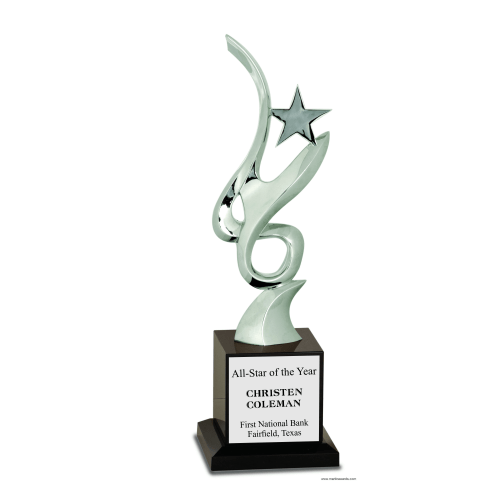 11-3/4″ Silver or Gold Metal Art Award
This award features swirled metal effects with a contemporary stellar style.
Metal finish with a cast star mounted on a solid black base. Includes a silver or gold plate for personalization.
Comes in Choice of Gold metal and Silver metal casting with star.
Comes packaged in a lined gift/presentation box.